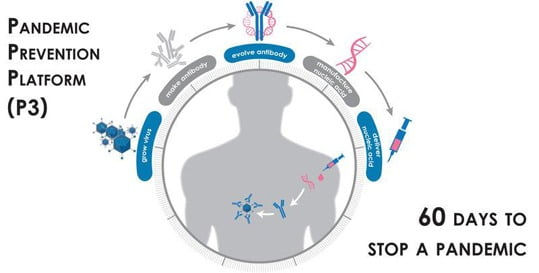 Certainly, the u.s. army hasn't dressed up like a bat. The biological technologies office of notorious DARPA appears to be the heavy artillery of trumpistan -a.k.a. the land of the dead-ferret-wearing head of state- in the fight against the accursed Covid-19.
It is not a surprise that DARPA has experts in (and conducts research into) biowarfare, both in BW attacks and defense. What they are trying now to do is to map the specific monoclonal antibodies that produce B lymphocytes to fight off Covid-19. They are currently studying the B cells of an american patient who fell ill to coronavirus and recovered to find out more about those chemical components of the immune system of the patient's body that were involved in the immune response to the virus.
It is not an easy job. Normally, the same analyses must be conducted for many recovered patients -for at least 10 of them- given that there can be a broad range of the specific monoclonal antibodies. The aim is not only the creation of an antiCovid-19 vaccine, but also of an "immune system booster" vaccine. It won't be the elixir of immortality -but just simply a case of political use of military research…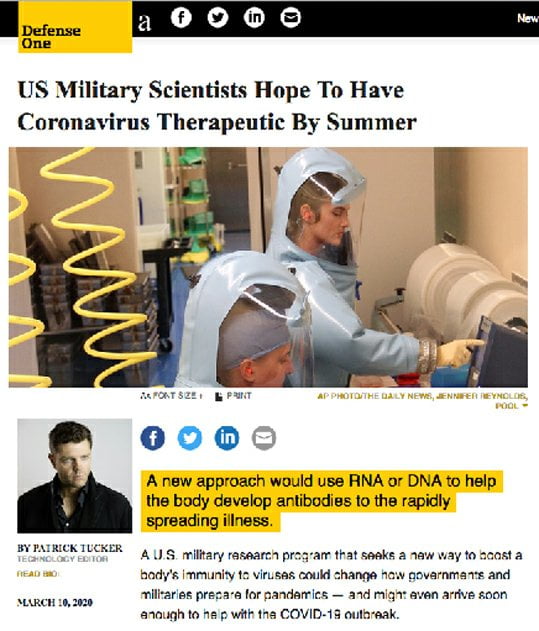 Even in the best of circumstances, this military research will take 3 more months to reach the point of using potential experimental vaccines. There is one more problem: such research has begun 2 months earlier in the corresponding infrastructure in china. If Beijing manages to find what DARPA is looking for first (something that cannot be excluded as a possibility at all…), this will be, mutatis mutandis, like the first human launch -that of Gagarin- into outer space (by the then Soviet Union) in the spring of 1961…
Is it the [right] time for that? Is it the time for the land of the dead-ferret-wearing head of state to be forced to admit that apart from the "battle" for 5G communications (and the quantum one as well…), it is also losing the "battle" for biotechnologies?
By the way, the fact that, during the discursive grand charade of death, a percentage more than 70% of those "contracting" Covid-19 either do not get sick, not a bit (the "asymptomatics") or get sick so slightly that it goes unnoticed is considered uninteresting… The fact (part of the "real" reality!) is that the human body produces antibodies that are able to "suppress" the "the long-awaited Son Virus" and, thus, does it so easily and without vaccine reinforcement -for the three-quarters of the infected persons for sure; but surely the remaining quarter would need a vaccine…
Yes, indeed. This is something uninteresting for the organization of social welfare by the establishment. The latter will show interest and announce it with the appropriate fanfare ONLY when this "breakthrough" will be served as the "life-saving" discovery of a biowarfare lab…