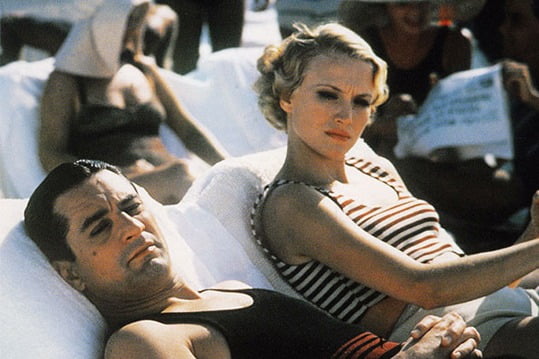 These damn criminals use social events (weddings, baptisms, funerals) to meet and organize their evil actions… (Coppola has also shown it…) What can the honest state do? It decides to nationalize the social events, which from now on will be held exclusively in specific places, under the modest supervision of the authorities.
Damn criminals, trying to escape this shackles, changed their tactics. They meet on numerous beaches, with their bathtubs and sunbeds, and – even worse – "they are discussing" pretending that they are sunbathing, that they are swimming or that they are playing water games! (Leone has shown it too…) What can the honest state do? He nationalizes the seas and the beaches and imposes that in or out of the water the conversations to be loud; whoever whispers is arrested as a criminal.
Did you laugh at the imagination of the unstoppable machine? Fine. And now the reality: the greek police (security authorities and secret services) will soon monitor (or they already doing so?) your communications via viber, whatsapp and other internet applications. Because the damn criminals abandoned the weddings and the beaches and – says the voice of public order – "they use 70%-80% of such online applications for their communication". There is no reason to worry. This is already happening "in the united states, in great britain, in france and in other countries"… (We knew that first-world cops are cheaters!)
Please pay attention! 100% of the damn criminals walk and drive cars. Of course, that doesn't mean that 100% of those who walk and drive are criminals… But? The "expensive electronic system" that nationalizes walking and driving is essential, because if the public order does not throw nets everywhere, how she will catch fish?
The unstoppable machine mocks itself and other because she does not communicate that way (it probably doesn't even communicate.). The ball is in your hands. Will you continue to communicate the important or insignificant things of your life through the secret services?
That's a good question.