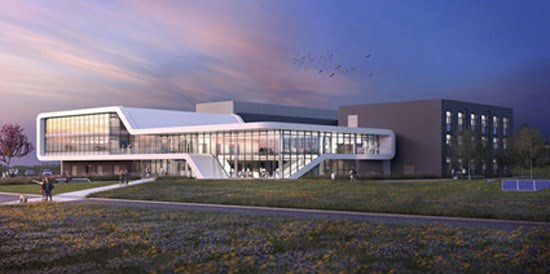 The futuristic building of Menai Science Park in wales predisposes imagination that something very important is happening there. As a branch of Bangor University and with a budget of 20 million pounds, it opened its doors in 2018 to business and research projects, startup companies, etc., offering workshop and office spaces, as well as scientific and business know-how / support. Among the dozens of projects that are run there, here is one that serves "the needs created by the pandemic, but also the opportunities it offers".
It is the "virus-cidal scarf", which has been the subject of research by experts there since 2011, intended to deal with a contingent pandemic. According to the designers, the scarf can "kill" 95% of any virus, including covid!
It's hard to imagine exactly how an anti-viral scarf works!… But it should be accompanied by strict instructions. Because after they have managed to terrorize large percentages of the population to the point of madness, the inventors should treat their customers like big babies.
At least… A printed order "DO NOT EAT IT, WRAP IT!"