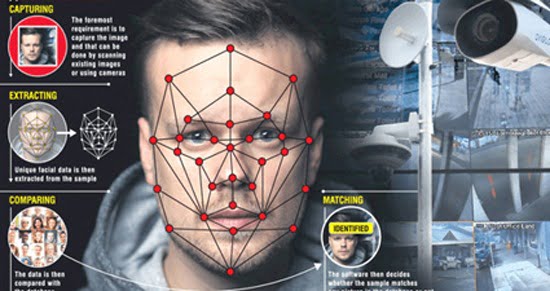 There is now an epidemic of live facial recognition surveillance in the u.k. The fusion of the police and private companies about the construction of these surveillance networks in public places is extremely worrying. Facial recognition is the perfect tool of oppression and the fact that we are discovering its widespread use confirms that we are facing an emergency in terms of privacy. We now know that millions of innocent people's faces have been scanned by either the police or private companies without knowing it…
This was stated by Silkie Carlo, director of an english organization by the name "big brother watch". The organization published the results of a survey last August: dozens of large commercial companies in england (shops, supermarkets, etc.), and even museums, have been secretly using "scanning" and "facial recognition" technologies for some years, having created huge databases. Even more: they cooperate with the police and security services in the exchange and processing of data.
This "stealthy" surveillance is structurally necessary for the refinement of mechanical "facial recognition" algorithms: the more data the better. The worst, however, is the disseminated compromise, even afterwards. That "I have nothing to hide, so I'm not afraid" has essentially wiped out any historical element of privacy, and any regard of curbing states and companies.