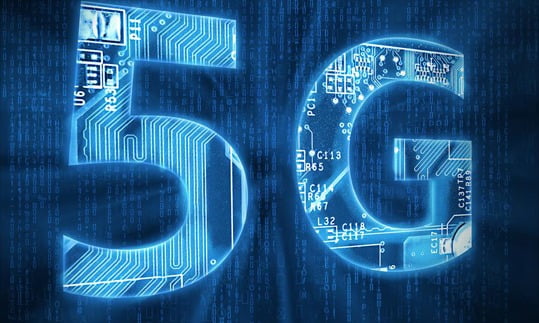 In a rather unexpected development of the affair / spectacle "Huawei and how to stop it", its founder and owner, Ren Zhengfei, announced 3 days ago in an interview with the english systemic magazine the Economist that he is willing to sell the company's 5G technology (ie patents, licenses, code, production process) to any western company interested (for a lump sum)… So that it can rewrite its source code and use it without the company (or the chinese state) having any control. At the same time (he said) Huawei will continue to develop and market its 5G technology. Reasonable.
Zhengfei's proposal / offer is interesting, because on the one hand it shows the confidence of his company (: even if we give you our technology you can not compete with us effectively!) and on the other hand, it targets the u.s rhetoric about the "risk of espionage" by Beijing through Huawei's networks.
However, the situation is more complex; and Zhengfei knows it. Various u.s think tanks are already working to transform "chinese technology" as a whole from a financial / commercial threat to a national security threat. This is a serious "political shift" that requires a legal armor; and that requires detailed work. Legal armor is not needed to declare Huawei (and not only, of course) a "terrorist" (say) but to determine the consequences for anyone directly or indirectly collaborating with chinese front-line technology companies. The consequences of this kind of "treason". In this sense, Zhengfei's proposal is on the same wavelength as Putin's proposal to Trump to buy (if he wants to) state-of-the-art russian weapons: an ironic maneuver.
The other side of the issue has serious technological dimensions. A number of first-class technology companies (such as the japanese Toshiba and / or the south korean SK-telecom) are feverishly researching how to integrate quantum physics into telecommunications over 5G networks. Quantum communications are considered completely secure against any interception attempt…
The "problem" is that chinese physicists are well ahead in this area as well: in June 2017, they successfully tested the transmission of a quantum signal via satellite. Something that was far from what the laboratories of other nationalities had achieved until then (and until today). The unstoppable machine, then, assumes that Mr. Zhengfei's confidence that they are ready to share their current commercially available know-how on 5G communications is due to the fact that Huawei (or other chinese companies…) is relatively close to realization of what is considered the holiest of holy grails of the world, the great leap, for the 4th (or perhaps the 5th?) industrial revolution: quantum communications applications, on behalf of the internet of things.
Some are at ease believing that the u.s aggression was due to Bolton (he held the post of "national security symbol" for only 1.5 years) and that now the u.s "free and relaxed" will start to be friends with everyone. With Tehran, with Beijing, with Pyongyang… It's as if before Bolton got on duty, the dead ferret's nation was on the honeymoon…
With one facade or another, Washington is sinking more and more into a battle for the survival of its hegemony. Capitalism is not geriatrics for warmongers; it is a machine of destruction…