The so-called remote work (we have explained that we prefer the term "work from home", in order to get rid of the propaganda of idyllic descriptions of the type "work at sunset on the beach" or "work from the Bahamas"…) has been set in concrete, sometimes compulsorily and sometimes voluntarily, chalked up to the naughty virus. This "change" has, justifiably, attracted attention. We have already formulated some first thoughts here. However, to avoid the risk of conditioned reflexes (of the kind "when the bosses do A then we try to understand solely the consequences of A"), at the same time, we would suggest that the general tendencies of reorganization of wage slavery, as they were obvious (they had been announced, applied…) before the naughty virus, deserve attention. As it were: the general picture of capitalist restructuring as regards labor too needs special attention, because (we argue) it is within it that anyone interested can understand the characteristics of individual signs. In addition, we should know that the labor restructuring is already happening and will take place in many of its parts as management by stress: management under pressure.
A first element: the large-scale deskilling of various types of intellectual labor, and among them those thought to be of "high social status", such as doctors, lawyers or engineers. There was already (in many of the intellectual labor specialties) an oversupply (due to the mass production of degrees, masters and doctorates) and, consequently, (labor, financial) devaluation of a large part of the "noble professions". This devaluation manifested itself at the beginning of the 21st century with the various "g…" movements. In our lands it was "g700", elsewhere "g1000", depending on the level of the official minimum wage and what was considered per society and class position "devaluation of the wannabes". These movements were lost, but not the process. Which we, incurably, call proletarianization (of categories) of the middle classes.
This proletarianization, due to the inflation of the qualified, allowed, however, some "hopes for individual improvement in the future". We are calling it proletarianization 1.0, hidden and rejected by those whom it concerned. Now, in view of the generalization of various applications of artificial intelligence in the coming years, proletarianization 2.0 will allow no room for the same hopes. Areas of intellectual labor will be mechanized (at different speeds, of course, by nation state / capital) and that will be final. What will be required are posts of operators; and not, of course, "intellectual workers" or, even, "executives"!!! In practice, this mechanization has already started long before the naughty virus, without attracting the attention it should. It is a trend that will be generalized / spread. By arguments in favour of speed, accuracy – and intra-capitalist competition.
In any case, we must remind the reader that this process of proletarianization / deskilling (on the one hand) and the creation of new labor specialties (on the other) is by no means unprecedented in capitalist history. On the contrary. Any technical restructuring to a greater or lesser extent has always been accompanied by this dipole. But until relatively recently there was a belief that this was about manual (and generally "unskilled") labor, and that (on the contrary) the intellectual labor was well guaranteed due to "superiority". Wrong: no one paid attention to the adjective "smart" added to the machines…
We could cite individual examples, but such a thing would be in danger of being considered a casuistry. The trend, however, is clear, for even greater standardization and, through it, algorithmization: of construction statics, disease diagnostic criteria or argumentation and mitigation in legal cases, to mention some large groups of formerly intellectual qualifications only as examples.
The same is also true for a number of other intellectual tasks, which can be reduced to calculations based on standardized information. Driving is a famous case, because it also involves a high degree of uncertainty / fluidity of traffic conditions; hence machine learning. However "automatic" vehicles are not even a prediction… They are here… In logistics, for which there is a growing trend due to the restructuring of the retail trade, robotic machines are evolving into supervisors of living labor, which of course will be considered "unskilled". In "psycho" specialties, to the extent that the distance session is accepted, specialized software can relieve them of "responsibilities", and even eliminate them. (Imagine what "psychological support" a specialized Siri or Alexa can offer! And immediately!) Even the self-organization of the machines (which will not become the grave of the bosses!!!) is now technically possible: study critically how the "drone swarms" work.
This proletarianization 2.0 / specialization will gradually (but not too slowly) create a multitude of unemployed of a "new species" in terms of their subjectivity. They will be devalued, not because "they did not finish school", not even because "they are apprentice craftsmen". They will be devalued because their epistemic investments, even if they were relatively high before, have been definitively surpassed. That is where the role of the form of state, as general manager of labor and its market, is already entering (and this is a structural development). We've written about this in the past ("the double boss"), but the working-class / political antagonistic questions that need to emerge still seem to be moving in the realm of fantasy (or repulsion). The ideological (even psycho-emotional) parameters of this proletarianization 2.0 / deskilling (the self-incrimination of the "fallen Ego" for example) will not be the only ones but a serious obstacle to any radicalization. This means that we will be facing peculiar "political" behaviors for a long time…
The "easy answers" of the syndicalistic type, as a custom of the 20th century, are already and will be even more another important obstacle…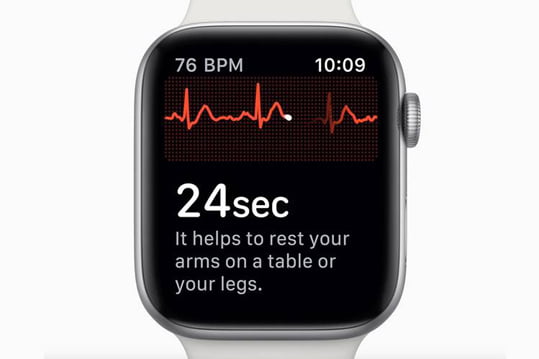 A second element: the correlation between health and labor. Unfortunately (we say it with bitterness, real talk) the average social insight of what is meant by the term "health" on the threshold of the 4th industrial revolution belongs… to the 2nd! From the beginning of the terror campaign up until even now, the syndicalistic forms (and the average view of the salaried employees) have been that the bosses are responsible for the health in the workplaces / working hours. In the industrial phase of capitalism (most of the western 20th century) the bosses did have an interest in devaluing the unskilled or semi-skilled workers' mass, which they considered replaceable at will; hence they did not care about what was called hygiene at work. Struggles were made in order heavy and hazardous occupations to be officially recognised as such, burdening employers' contributions; occupational diseases to be acknowledged; basic protection and hygiene measures to be established; sick leaves to be granted… All that was right and sacred.
But a lot of water has gone under the bridge, not only in the secondary but also (mainly) in the tertiary sector, in the services. In conjunction with both the increasingly privatized concepts of public insurance systems (what they cover, what they don't) and the pedigreed private insurance companies, the employer-provided "health care" coverage to the salaried employees can be turned from expense to profit! Not health care in general – bosses are not stupid! Health care in particular, insofar as it relates to either performance (of wage labor) or what affects safe "customer service". (And of course it is a matter in itself when and if the working class will be able to distinguish, by the new facts, what its health "for itself" is and what health is part of the labor power that has to sell.)
The first massive and striking examples of this "drift", we suppose, well known: you get fired because you do not wear a mask… (If you are a courier and do not wear a helmet on the road you are not fired…) Or you get fined and convicted because you refused to wear a mask as a teacher in the classroom… Tomorrow (we are very close) you will be fired (or not hired) because you don't get platformated. (The view that "the boss should take care so that we don't get infected" objectively becomes an advocate of dismissal… Some bosses will seek it out, so they can then sell it to their customers…) These examples are already short-circuiting the perspectives and syndicalistic claims à la 20th century about "employer responsibility" for workers' health. How do you feel about your employer paying for the PCR tests and getting the results? It happens… Every notion of privacy of personal (health) data goes to the old devil, and there is no syndicate that has the direction (and desire) to defend it…
This is just the beginning… The sequel is (will be) much faster than the average ignorant imagines. Example: the employers make an agreement with a wearable tech company to "recruit" their employees in order to provide it with certain health data on an ongoing basis; they also make a deal with a private insurance company (in which they insure their workers) to process them continuously. They give the "wearables" as gifts to their employees, proving in practice how much they are interested in their good health, but ensuring their happy consent to wear them 24/7. So these workers put the hygienist noose not on their wrist but on their neck: any violation of the hygienist rules of performance and well-being measured by the "wears" will be equivalent to disobedience to the boss… Unfortunately this is not science fiction – it is already happening in various parts of the capitalist world…
When the perception of situations is historically outdated, the subjects who have it become antagonistically outdated too. Unfortunately, this has already happened. It is explainable, but none of the explanations is pleasant. If the specific versions of "individual health care" required at any given time officially become a condition of employment (or of salary level or of insurance coverage level…) then it will be too late. We are not far away; let no one rest assured on the fact that the greek state is technologically backward! Such "advantageous practices" for bosses are often spread at the speed of light!
Such as, despite any technical and organizational delays, the first benefits of bosses from work-at-home were spread…