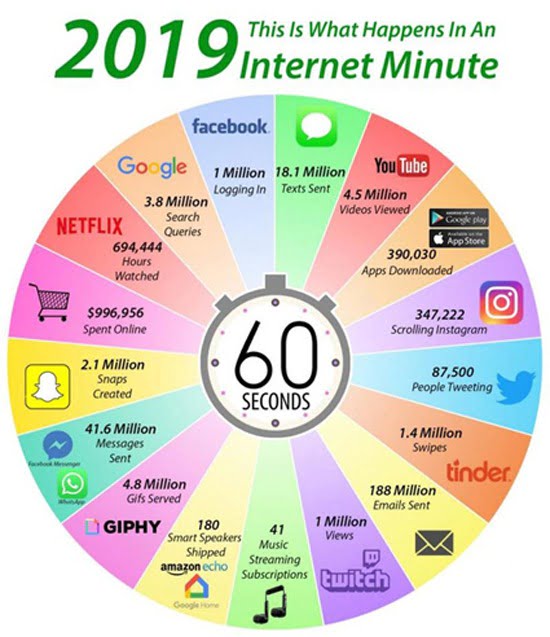 Is it useless information what "happens" in a minute, every minute, in cyberspace with the current 4G capabilities?
Maybe. What the cyborg magazine (out of peculiarity, obviously) sees on this 60-second disc is the density and intensity of (digitally) mediated social relationships. In other words, it sees an order of magnitude in the restructuring of the social. But also this: an order of magnitude of capitalist exploitation…
It also sees 1.4 million "clicks" per minute on the "dating" platform tinder, significantly over the 1 million on facebook and the poor scores of twitter and instagram.
It sees, after all, supervisors, matchmakers, intermediaries: in logos…