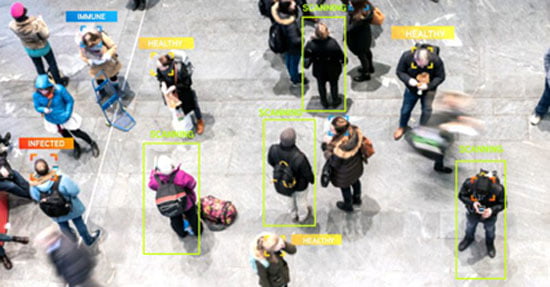 A new word, in a handful of similar ones, which have one main purpose: to cultivate the mysticism of power…
What exactly is this "pharmacovigilance" that came up for the first time in modern social life? If you ask an "expert" (or even a government official) in our area, 11 out of 10 will try to deceive you. It is better to turn to one of the main sources of these "basic elements" of the new normal.
…a rare media interview with the Wall Street Journal (wrote Whitney Webb last October on the defender's pediatric site) given by the "Vaccine Czar" of the extremely secretive Operation Warp Speed (OWS), the Trump administration's "public-private partnership", career Big Pharma executive Moncef Slaoui, confirmed that the millions of Americans who are set to receive the project's COVID-19 vaccine will be monitored via "incredibly precise … tracking systems" that will "ensure that patients each get two doses of the same vaccine and to monitor them for adverse health effects." Slaoui also noted that tech giants Google and Oracle have been contracted as part of this "tracking system" but did not specify their exact roles…
The day before the Wall Street Journal interview was published, the New York Times published a separate interview with Slaoui where he referred to this "tracking system" as a "very active pharmacovigilance surveillance system"… Two official OWS documents released in mid-September state that vaccine recipients — expected to include a majority of the U.S. population — would be monitored for twenty-four months after the first dose of a COVID-19 vaccine is administered… In addition, Moncef Slaoui and OWS's vaccine coordinator, Matt Hepburn, formerly a program manager at the Pentagon's controversial Defense Advanced Research Projects Agency, had recently stated that "because some technologies have limited previous data on safety in humans, the long-term safety of these vaccines will be carefully assessed using pharmacovigilance surveillance strategies"…
Do you need explanations about what this is about? If, however, you wonder if these things happen in our parts, do not be fooled: they happen, since the pharmacomafias definitely want the data anyway. Who does it? However, not the university gendarmerie!!