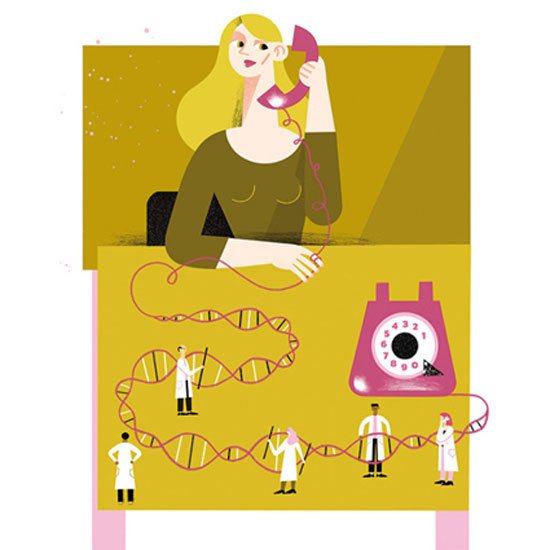 Deception is part of the job; especially when the "job" is to impose massive techno-scientific applications that, at best, would be considered dangerous. Therefore, there is a surplus of kibitzers of genetic engineering companies, who use their "charm" to convince that mRNA platforms do not interfere in human DNA, so they are harmless.
On February 4, 2020 (when covid 19 was still a "Chinese problem"…) one could read in the well-known nature journal, under the title Step aside CRISPR, RNA editing is taking off, some interesting things about the "take-off" of mRNA technology, which is well qualified to outperform CRISPR / Cas9 technology, which is the genetic cutting and sewing of DNA.
You can find a lot of informative things about the latter in previous issues. Despite last year's Nobel Prize for the two geneticists who invented it, it has been found that it has various "problems". The article on nature suggests some:
…Researchers have documented ways that Cas9, one of the enzymes used in CRISPR gene editing, could trigger immune responses, or cause accidental changes to the genome [ed.: mutations…] that would be permanent. RNA editing, by contrast, could allow clinicians to make temporary fixes that eliminate mutations in proteins, halt their production or change the way that they work in specific organs and tissues…
…Excitement over RNA editing is finally catching on. In 2019, researchers published more than 400 papers on the topic… A handful of start-up companies are beginning to use RNA-editing systems to develop potential treatments for everything from genetic diseases … to … acute pain. And although RNA-based drugs have had difficulty reaching the market owing to challenges in delivery and tolerance, some regulatory approvals in the past few years might help to pave the way for RNA-editing therapies…
Everything is done "for good". There are no villains among geneticists. But then why don't they openly tell societies what they are doing by selling it as a "vaccine" along with confusion? Why lie if genetic engineering is "safe"? Why are they exempt from their legal liabilities? What is the point of rushing, obscuring and attacking those who question all this genetic manipulation? Why are they afraid of the truth being known?