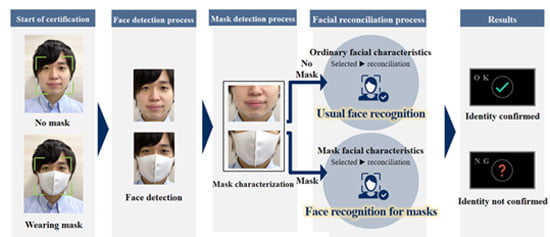 Some people thought that by wearing surgical masks they become unrecognizable. Maybe even invisible. To their friends maybe. But not to biometric technologies!
The well-known Japanese NEC group developed and implemented facial recognition software even if the person is wearing a sanitary face mask. One of the group executives, Shinya Takashima, explained the beneficence of the invention: "Needs grew even more due to the coronavirus situation … and so we've now introduced this technology to the market to help revival of economic activities under the New Normal…"
It is possible that in the distant and high-tech Japanese capitalism, facial recognition is a routine of identification beyond public order. Doors can be opened by "recognizing" who wants to go through, and bank accounts can be debited by "recognizing" who wants to pay. A thousand things can be facilitated if the machines "recognize" who they are dealing with.
So? Only human eyes will be left with the question: who greeted me now?